Lucifer completed 10000 shows in one week; All set to become the second highest grosser
It seems like there is no stopping the box office reign of Complete Actor Mohanlal here and his latest movie Lucifer is smashing each and every box office records. The flick is doing exceptionally well even after completing 7 days of its run. As per the latest reports that are coming in, the flick had completed a whopping 10000 shows in A class theaters, in Kerala alone.
It will soon become the second highest worldwide grosser in Malayalam as well by surpassing Kayamkulam Kochunni which had a global gross around 69 crores. Lucifer had already reached around that mark and it will surpass it today. Then, it will have only Pulmurugan to compete with.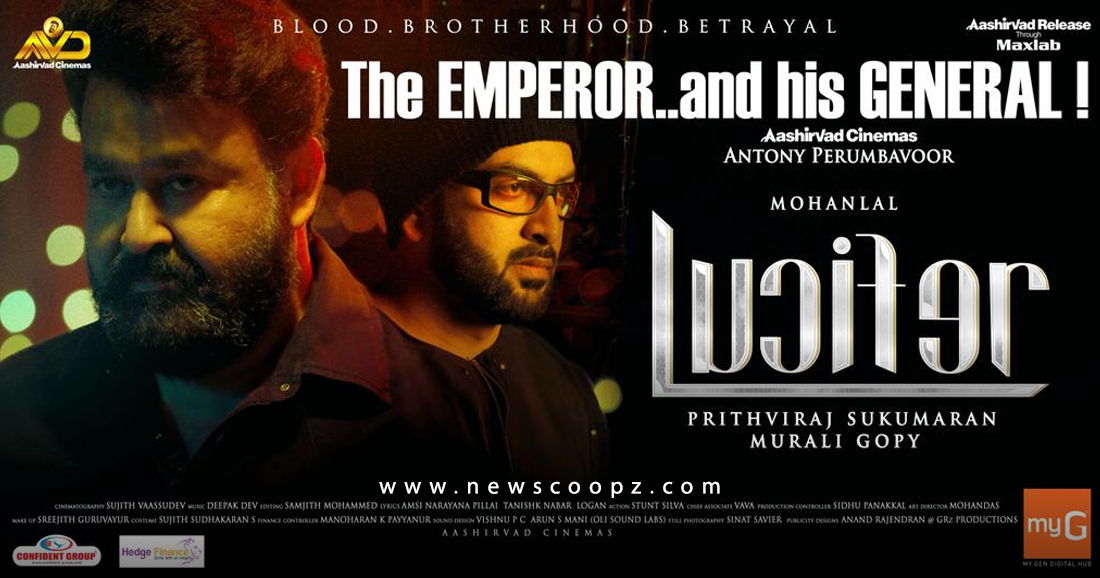 Mohanlal starrer Pulimurugan is the current industry hit movie in Mollywood, with 86 crores Kerala gross and 140+ crores gross worldwide. Lucifer will cross 70 crores worldwide and its Kerala gross is now moving rapidly towards the 40 crore mark. It is sure that Lucifer will cross the Kerala gross of Drishyam (44 crores) within a week and will become the second highest Malayalam grosser in the Kerala market.
Everybody is looking forward to seeing how Lucifer chases Pulimurugan in the Kerala market. Because, in the overseas market, Lucifer had already come close to beating Pulimurugan gross.